Wat Tan Hor Fun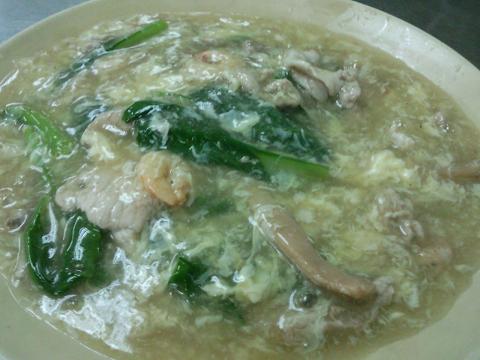 RM$6 at Restoran West Lake - coffeeshop near the entrance of Chinatown KL along Jalan Sultan. (See Map of Jalan Petalinng)

Wat Tan, Cantonese Style Hor Fen or Gong Fu Chow Hor Fen, slightly fried Hor Fen with thick egg starch gravy, plus some pork meat & livers, vegie, mini prawns and squid.



Raw Fish Porridge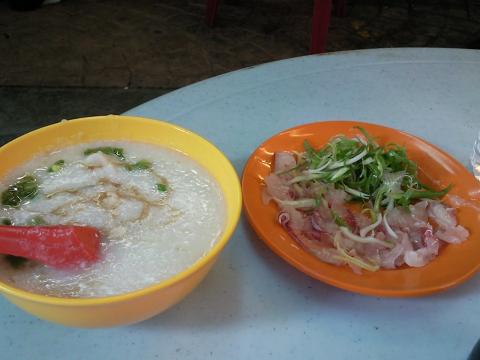 RM$5.50 at a stall along Jalan Hang Lekir

(See Map of Jalan Petaling)

Back to TOP



Ma Chi - Dessert
(Sticky Glutinous Rice mixed with Crushed Peanuts)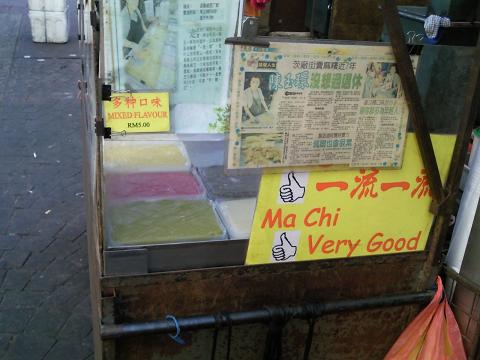 Ma Chi RM$5/box.
Comes in 6 flavours: Original, Black Sesame, Ribena, Pandan, Mango, Green Tea.


Zhu Cheong Fun
(Rice Noddle Rolls)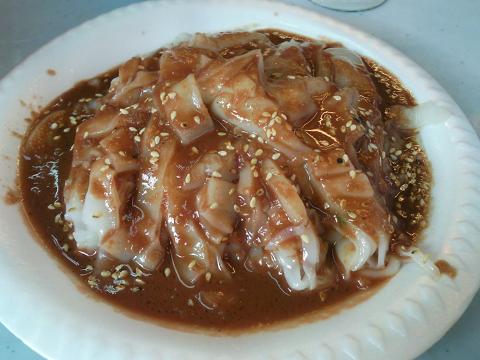 Costs RM$3-$4 per plate at the stall next to the fish porridge along Jalan Hang Lekir. Comes with sesame seeds & sweet sauce.

(See Map of Jalan Petaling)

Back to TOP